Six Things To Know Before Joining A CD Club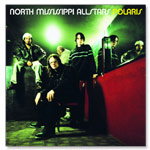 (1) The BMG Music Club offers the best deal you'll find online, which is receiving 11 CDs for the price of shipping ($2.79 each) when you buy one CD at full club price, which is typically about $15 plus shipping. However, the selection may not be as extensive as its chief competitor, Columbia House, which has many of its own exclusive artists. If you purchase only the minimum, you will pay just $4 per CD at BMG and about $8 per CD at Columbia House.



(2) When you join the club, you will receive a catalog in the mail about every three weeks, along with a postcard that highlights a "featured" selection in the genre you selected when you joined (e.g., rock, country, jazz, classical, Christian, rap, pop, Latin). You must return this postcard by the due date or the club will send you the featured selection. You can now decline (or accept) your featured selection online, however, by logging into your CD club account. This makes the process much, much easier. Once you have been a member for a while, you also can call the clubs and ask them to change your membership from an "order-only" option, or from "negative option" to "positive option." This just means you won't have to return the card.

(3) If you forget to return the card and receive a CD you don't want, the clubs are good about letting you return it. But the beauty of this system for the clubs is that this happens often enough and many people don't bother sending it back. They just pay the bill.

(4) When the clubs advertise in magazines or newspapers, they only list a limited selection of their available titles. If you don't see the CDs you want, visit their online sites to browse all the titles (12,000 or more) when making your selections. Then copy down the item number of the CDs into the form. Be aware, however, that some CDs will not be available as free selections. This is often because of contractual obligations with the clubs and the artists that don't allow them to give away certain CDs. Also, the clubs usually do not have the latest and greatest albums until three or six months after their release.

(5) The clubs press their own CDs (which is one large reason they can make money practically giving away discs), and some people feel this makes them inferior to the CDs you would buy in a store. But if you can hear a difference between a store-bought CD and a CD club disc, you have a better ear than most humans. The only difference you will see is a small label on the back of the CD packaging that indicates it was manufactured by a club.

(6) The clubs no longer have toll-free customer service numbers, so the best way to contact them is by email. Always include your account number. If you want to cancel your account after you have fulfilled your membership requirements, you can write "Please cancel my membership" on your featured selection card. The contact numbers and customer service email are listed in your catalog each month.