Budapest Nightlife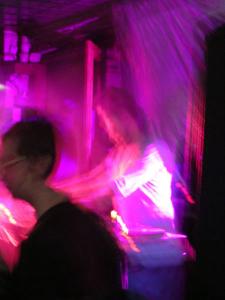 Whether you are interested in cultural events, would like quality entertainment, or just want to party until dawn, Budapest is the perfect place to be in - the Hungarian capital offers many choices when it comes to night-time fun. Downtown Budapest , but the suburbian part of the town as well, is full of theathers and cinemas, bars and clubs, dance halls and discos, many of the open untill very late in the night.
If you like literature or classical music, you can spend a pleasant evening watching one of your favourite plays or operas on stage. Hungarian directors well known all over the world are constantly working with their best actors (they too seen often in many internationally acknowledged films) to give new meanings to the visions of great international playwrights, from old William Shakespeare and Moliere, to famous Henrik Ibsen and Samuel Beckett, to 20th century Tennessee Williams and Jean Cocteau and to the modern Frank McGuiness and Patrick Marber. There are quite a few theaters worth visiting, especially as most of them also feature English language performances given by local artists or international guests. The National Theatre has recently moved into a beautiful new building surrounded by a large park that serves as a reminder of the gloriuos tradition of Hungarian acting. International Buda Stage often invites foreign theater groups, sometimes even students to perform. Merlin International Theatre hosts several companies form abroad all through the year, some of them guests for an entire season. The Laser Theatre puts on several shows where the dance of a thousand lightbeams follows the tunes of well known melodies. The National Dance Theatre offers quality entertainment to all those who love movement with couples and groups from every corner of the world, the programes include ballet, modern dancing and traditional national dances. The National Opera House and Erkel Theatre with its magnificent building provides a unique setting for a night to remember - singers welcomed by the most prestigious stages in the world perform roles in many shows, inspired by the works of classical composers such as Bizet, Tschaikovski, Mozart, Bach, Puccini, Verdi or Wagner. In case a musical better suites your taste, you can visit Madach Theatre and watch the Hungarian version of "Cats", "Chicago", "Fiddler on the Roof" or "The Phantom of the Opera". And if you would like something even more relaxing, you can go to the National Concert Hall and choose a piano recital, a jazz concert, a gypsy orchestra, or even see Marlyn Manson, Phil Collins or Depeche Mode in Budapest Arena if your stay here coincides with the date of their performances. The city also has dozens of huge multiplex movie theaters and small cinemas where you can see anything from the most recent Hollywood block-busters to the forgotten miracles of art film.
If you want to socialize over a glass of good Hungarian red wine, over a shot of Unikum or a some cold bear, and meet locals or fellow tourists, we recommend one of the popular restaurants, pubs, bars or music clubs. There are quite a few of them, especially in the city center, but your choice should depend on how exactly you'd like to spend your evening. Elegant restaurants are usually about as expensive as in any other Central European capital; you can order just about any dish of the Hungarian or international cuisine, the service is excellent, there will always be some kind of live music to create a pleasant mood and the food is exqusite most of the time, but as all beautiful things it comes in pretty small portions - it really is worth trying out, and if you are interested, you should look for names like Restaurant Barokk, Restaurant Gambrinus, Gundel Restaurant, Restaurant Pava (inside Four Seasons Hotel Gresham Palace), Restaurant Le Bourbon (inside Hotel Le Meridien) or Restaurant Belcanto (watch out for singing waiters!). However, if you would like to get a taste of the best local feeling and dishes, you should choose one of the smaller and less expensive places; good traditional (and not only) food, a friendly atmosphere and above all affordable prices are all available in Janos Restaurant (inside Hotel Charles), Restaurant Lord Nelson (inside Boat Hotel Fortuna), Restaurant Sir Lancelot and Restaurant Pertu Station. Bars and Clubs offer a good opportunity to get acquainted with locals or hang out with your compatriots on holiday; if you prefer the former, you might want to try out the Blue Tomato Pub, Szilvuple, Pesti Est Cafe, Raday Drive, Cha-cha-cha and Alcatraz Club, if you miss hearing your mother-tongue you should definitely go to Beckett's, Old Man's Music Pub, Fat Mo's Music Club, Champs Sport Pub or Irish Cat Pub. Food is usually above average in these places, there is a wide variety of drinks, sometimes local bands play live music, and on certain days (usually on week-ends) there's dancing too. (There is no legal age limit to enter these places, however if you are under 18, you might not be able to buy alcoholic beverages.)
If dancing is on your mind, you should pick one of the many dance halls or outdoor discos (during summer-time): Brooklyn Disco , Rocktogon Rock Local, Laguna Disco Klub, Big Mambo, Bank Dance Hall, Face Disco and the one preferred by many local young people,</SPAN> Zold Pardon. Finally, there are also plenty of night- and strip clubs as well as casinos around town, so if you are planning a stag or hen party or just want to gamble, Budapest is the ideal setting for you.
Some consider the Hungarian capital a place equally entertaining but a lot cheaper than most Western European towns. If you are here on business or as a tourists, some of the places mentioned above are definitely well worth visiting, as they guarantee many nights to remember.